Mary Jane Morgan Memorial Fund
In honor of our sister and friend, and a co-creator of our "A Woman Who Loves" weekend, this fund will help the women Mary Jane gave so much of her life to serve.
The women and men 
of the Brothers Road community 
have created a special fund in honor 
of our sister, friend, and colleague,
Mary Jane Morgan.
The funds we raise in Mary Jane's honor will be designated especially to support women like those Mary Jane gave so much of her life to serve.
Mary Jane Morgan Memorial Fund
In 2009, Mary Jane Morgan, wife of a man who had benefited greatly from his Journey Into Manhood experience, contacted the Brothers Road founder and said, "What about the wives?" Their needs, their confusion, hurt, and loneliness were so often forgotten while the men received such support in the healing journeys, she said.
And with that, a new community was conceived — a healing, supportive community for wives and women hurt by a loved one's betrayal. Mary Jane co-created the first experiential-healing weekend for wives (now called "A Woman Who Loves"), presented for the first time in 2009 in her home state of Texas, USA.
Mary Jane's contributions to the Brothers Road organization continued for the next 10 years, even through difficult chemotherapy treatments, right up until the last Woman Who Loves program that Brothers Road presented before Mary Jane passed away from cancer in August 2019.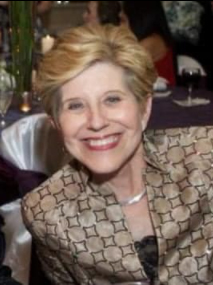 Mary Jane was a devoted wife, mother, grandmother, Christian, professional counselor, and facilitator of deep, experiential, inner-healing work. Her love, compassion, acceptance, and empathy were renowned.
How the funds are allocated
Your donations in Mary Jane's memory will be designated first to sponsor women to participate in the Woman Who Loves experiential-healing weekend who otherwise would not be able to afford the full fee.
They will also support the hard costs of developing and presenting Woman Who Loves and other programs for women. If there are any surplus funds after meeting these needs, they will support the overall mission and expenses of the Brothers Road organization.
I met Mary Jane at the first woman's retreat. She was such a gifted faciliator and I watched as she listened to the needs of each individual woman and helped each one as they expressed their pain or sadness or hopes. She taught me so much, and so many of the gifts I have today, were bestowed upon me by her. She was my friend, my teacher, my mentor. I will forever be grateful to her and remember her with love and admiration.
Mary Jane was a wonderful mentor to me. I give thanks for the many things I learned from her and hope to be able to live up to all she taught me. She radiated God-like love and served so many women in the short 10 years I knew her. She was a friend, a mentor, a teacher and so much more.