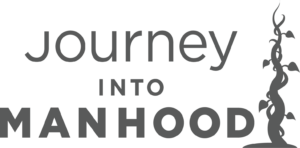 Turkey تركيا
August 18-20, من 18 حتى 20 أغسطس / آب 2023
Istanbul اسطنبول
Program is in English with live Arabic interpretation available as needed.
سيكون البرنامج باللغة الإنجليزية ، مع ترجمة فورية إلى اللغة العربية.
$250 deposit holds your space
Early-bird Registration Fee
US$525
We must receive the full US$525 payment (including any deposit) by June 30. (It is not enough to pay just the deposit before June 30. You must pay the full US$525 by then in order to get the discount.)
Regular Registration Fee
US$690
We must receive your full payment (including any deposit) by August 8, unless you have been pre-approved for a payment plan. (See below.)
250$ دولار أمريكي عربون لحجز مقعدك
رسوم التسجيل المبكر
525$
يجب أن نتسلم الدفعة الكاملة وقدرها 525 دولارًا أمريكيًا (بما في ذلك أي إيداع) بحلول 7 يوليو (لا يكفي فقط دفع الوديعة قبل 7 يوليو).
رسم التسجيل الاعتيادي
690$
يجب أن نستلم كامل المبلغ مدفوعاً (متضمناً ذلك أي عربون) حتى 8 أغسطس/ آب، إلا إذا كنت قد تم قبولك على خطة دفع.انظر العمود القادم  
Two types of financial assistance may be available:
Partial sponsorships

 

(or grants), ranging from US$100 to US$440. Recipients will still likely need to pay or raise at least US$250 on their own.
Payment plans.

These are usually about US$100 a month after paying the US$250 deposit up front.
A refundable deposit is required before we can consider your application for financial aid. (If you cannot afford the full US$250 deposit, pay as much of it as you can afford now.)
More details on our Financial Aid page
هناك نوعان من المساعدات المالية التي قد تكون متاحة لك
رعاية جزئية ، تتراوح بين $100 دولار أمريكي و$400 دولار أمريكي. الملتقون لهذه المساعدات سوفيتعاملون
خطط دفع. هذه عادة تكون $100 دولار أمريكي في الشهر بعد دفع $250 دولار أمريكي عربون مقدماً
يتم طلب العربون القابل للاسترجاع قبل أن ندرس طلبك للمساعدة المالية. إن كنت لا تستطيع أن تزودنا ب $250 دولار أمريكي كعربون، فادفع من هذا المبلغ قدر استطاعتك الآن
A man who experiences unwanted same-sex attractions can bring a non-SSA supporter (mentor, friend, or family member) at a joint discounted rate.

US$850 for both men
(equal to US$425 each)
Early-bird rate does not apply to the Brothers and Friends discount

Both men must register at the same time to qualify
US$400 deposit to hold space for both
Full payment due by August 8.
الرجل الذي يختبر انجذابات غير مرغوبة لنفس الجنس بإمكانه أن يحضر داعمين ليس لديهم انجذابات لنفس الجنس (صائن، صديق أو أحد أفراد العائلة) بسعر مخفَّض مشترك
850$
دولاراً أمريكياً لكلا الرجلين
(يعادل $425 دولاراً أمريكياً لكلٍ منهما)

تسعيرة التسجيل المبكر لا تنطبق على تخفيض التسجيل لدى الإخوة والأصدقاء

كلا الرجلين يجب أن يسجلا في نفس الوقت لكي يتأهلا
400$
دولار أمريكي كعربون لكي نحجز مكاناً لهما
الدفع الكامل يكون بحلول 8 أغسطس/آب
Receiving Detailed Information
After you register, we will send you a letter by email with detailed information about the specific location, making travel arrangements, what to bring, etc. (For confidentiality reasons, we don't give out the specific location of the event except to men who have paid at least the minimum deposit of US$250.)
In the meantime, in order to plan your travel, you should know:
The event will take place at a conference center that is about 30 minutes from the Istanbul Airport.​
We start at 2 p.m. (14:00) Friday and end about 5 p.m. (17:00) Sunday.
We will try to arrange carpools with other participants from the airport to the site and back, when feasible. You may not have to rent a car from the airport. There will be more information about that in the letter we send you.
بعد أن تسجل، سوف نرسل لك رسالة بالبريد الإلكتروني حول الموقع المحدد، نقوم بترتيبات السفر، وماذا تحضره معك … إلخ. لأسباب الخصوصية والسرية فإنَّنا لا نعطي معلومات عن موقع الحدث بالتحديد، باستثناء الرجال الذين قد دفعوا على الأقل العربون $250 دولاراً أمريكياً
في الوقت الحالي، من أجل أن تخطط لسفرك، يجب أن تعلم
لحدث سوف يُقام في مقر مؤتمرات يبعد 30 دقيقة عن مطار إسطنبول

نحن سنبدأ الساعة 2 عصر اً ( 14:00 ) يوم الجمعة وينتهي حوالي الساعة 5 مساءً  (17:00 ) يوم الأحد

سوف نحاول ترتيب سيارات أجرة مع مشاركين آخرين في الرحلة تنقلكم من المطار إلى موقع الرحلة والعكس، إن كانت تسعيرتها مقبولة. لذا فإنه لن يتوجب عليك أن تستأجر سيارة من المطار. سيكون هناك معلومات أكثر عن ذلك في الرسالة التي سنرسلها لك